Mobile version for the whole shopping mall network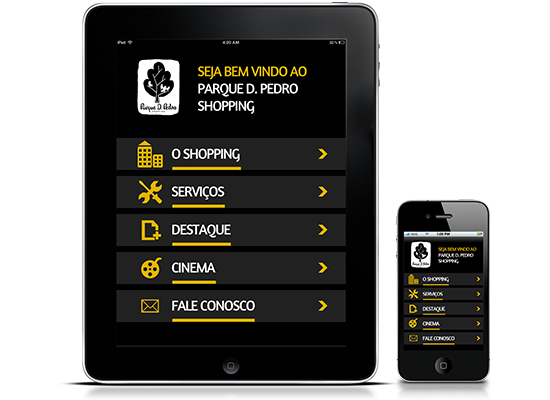 Sonae Sierra Brasil is one of the leading developers, owners and operators of shopping centres in Brazil. The company owns and manage 11 shopping malls, and this mobile version of their websites will be presented in every single one of them.

The challenge here was to keep this mobile version in the same visual identity from the website, that wasn't designed by me. And I really enjoyed the final result, since it was my first mobile project ever.

Agency: Kazoo
March/2012.